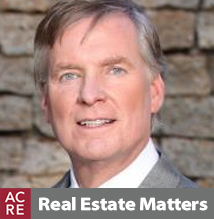 ACRE Data Analytics Coordinator Stuart Norton talk to D. Scott McLain, CCIM, principal and managing broker of Coldwell Banker Commercial McLain Real Estate about real estate and economic development in north Alabama including updates on retail, multi-family, land and residential sectors. 
--
D. Scott McLain, CCIM, of Huntsville, Alabama, is Principal and Managing Broker of Coldwell Banker Commercial McLain Real Estate. McLain has served as Southern Division Chair of Governmental Affairs for the International Council of Shopping Centers (ICSC). Additionally McLain serves as Chair of the Retail Group of Coldwell Banker Commercial globally and also has served as member of the Coldwell Banker Commercial National Advisory Board. McLain is a retail developer, an advocate for downtown redevelopment, and a proponent of adaptive reuse of existing real – estate improvements. Very active in local, state, and national civic, political, and professional activities, McLain holds a degree in Public Policy from Duke University and a Juris Doctor degree from Cumberland School of Law. Most recently, McLain graduated from the Harvard University Graduate School of Design (GSD) for the Advanced Management Development Program (AMDP) designation in commercial real estate (2007), and serves on the Harvard GSD Alumni Council.
Scott is a member of ACRE's Leadership Council.