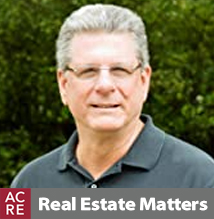 ACRE Data Analytics Coordinator Stuart Norton discusses economic development with Don Erwin, former economic development manager for the Alabama Power Company and vice president of corporate development for Barber Companies.
Erwin earned his bachelor of science in economics at the University of Alabama in 1978 and also studied business and German at UAB. He began working for Alabama Power as a writer and editor for training manuals while in college and began working in IT technical support in 1980. He joined the company's economic development department in 1990 and helped expand the utility's efforts to recruit businesses from Europe, including its coordination with the state in landing Mercedes-Benz US International in 1993.
Erwin's role in securing George Barber's Barber Motorsports Park led to him moving to Barber Companies as a member of the executive board with responsibilities for corporate development and government relations in 2002, after almost two years with the Economic Development Partnership of Alabama. While working for Barber's commercial real estate operation, they did a deal in 2005 that resulted in the Innovation Depot, a 140,000 sq. ft. international award-winning incubator that currently houses more than a hundred companies and 1,300 employees in downtown Birmingham. Erwin retired in 2020.
Erwin's first novel, Buffalo Hunting in Alabama, draws from his experiences as a corporate recruiter. The book was self-published in 2020.